Birthday t-shirt in white with your choice of number and colour. With short sleeves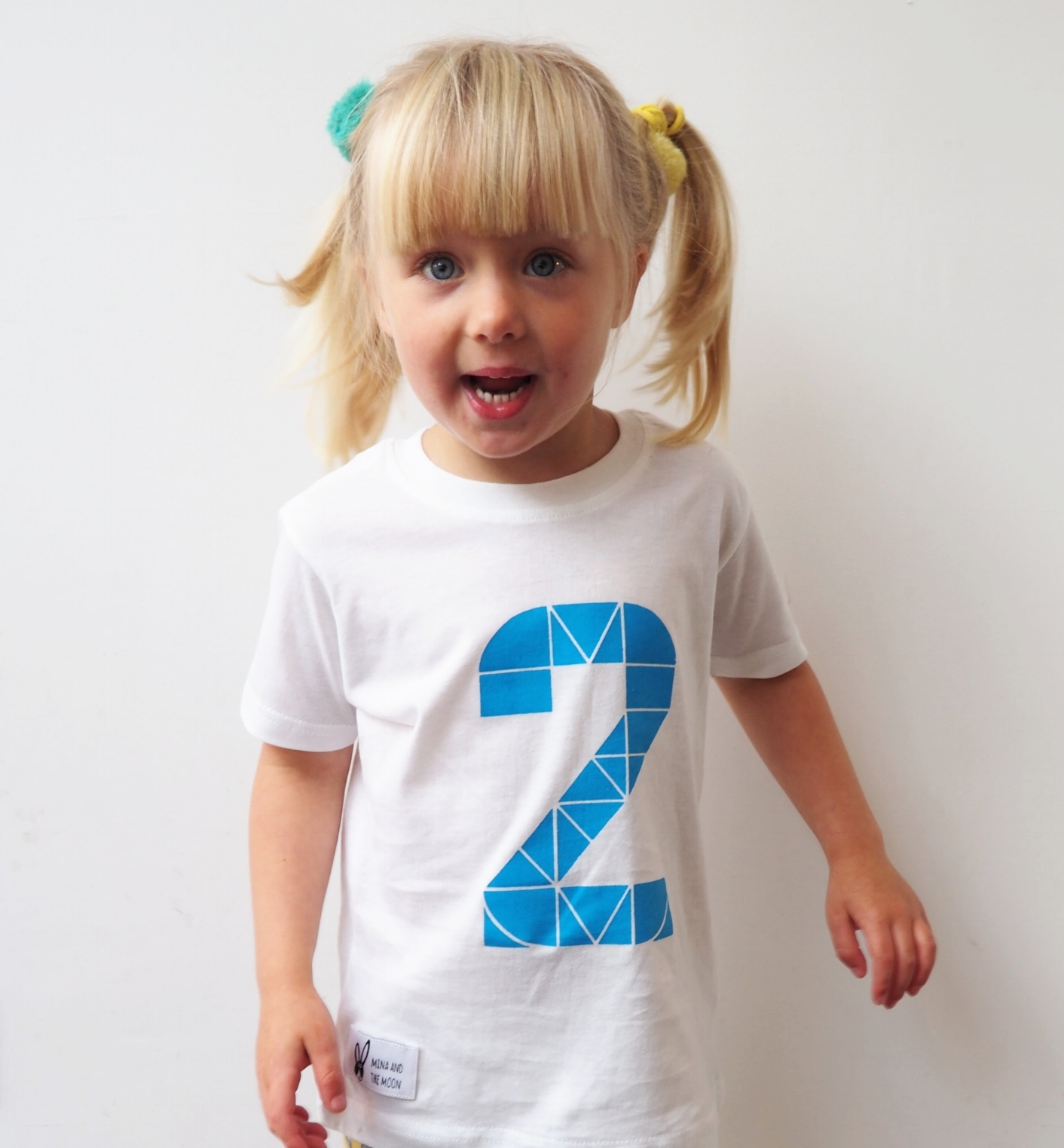 Birthday t-shirt in white with your choice of number and colour. With short sleeves
This short sleeve white t-shirt is hand screen printed with the number of your choice. Using water based inks that are safe for you're child.
I can print the letter in neon orange, neon pink, gold, silver, bright blue, copper, black, purple or Multi coloured.
If you are ordering the multi coloured print: You can pick up to 4 colours for the letter, just leave me a note at check out with your choice ( I will print the colours as you list them i.e. 1st, 2nd, 3rd, 4th choice from left to right). The colours you can pick from are: neon orange, neon pink, purple, bright blue, neon green, neon yellow, gold, silver, copper or black.
Numbers: 1, 2, 3, 4, 5, 6 & 7 available.

Sizes available are age 6-12months, 12-18months, 18-24months, 24-36months, 3-4years, 5-6years, 7-8years & 9-11years.
(there is no size 4-5years because the t-shirt brand I use cover 2 ages for each size once you get to 3-4years)

T-shirts are 100% cotton and ethically made. sizes 3 years and upwards are also Organic.

Select the number for your t-shirt after it has been added to shopping cart.